Precious Friendship Moments Between a Little Girl, a Cat, and her Dog, Caught on Camera
The internet is filled with all kinds of cute videos and images of our pets like cats, dogs, and a cute baby. How about raising the cuteness level to a certain degree? Do you think you can handle it?
That's the tale of a little girl trying to get a good nap together with her trusted steeds– her dog and her cat.
Their Beginnings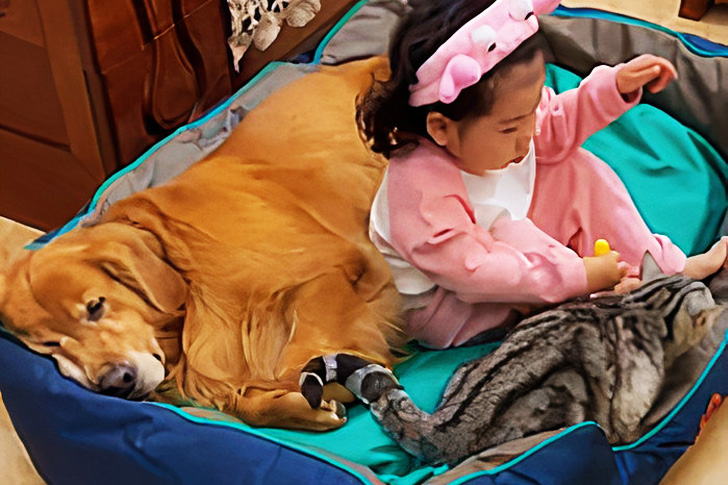 Many people saw the incredible video uploaded to Douyin (the Tiktok equivalent in China) coming from the user 727R17. The viral video shows a three-year-old girl snuggling her cat named Motor and her pet golden retriever, Dabao.
We have to give this kid's mom credit for filming her daughter's precious moments with her four-legged friends. It seems like she's been consistently documenting the budding friendship between her daughter and her pets since 2018. Since then, the trio became a staple figure in China's social media landscape.
The lady behind the camera had already posted a couple of their videos on the platform. A prime example of that would be the time her little girl plays as a doctor who pretends to be examining her patients.
The Trio's Background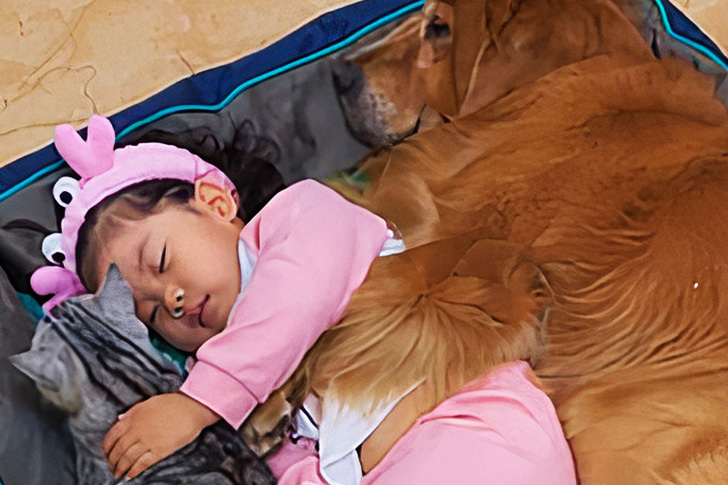 Their Douyin account currently has 3.5 million followers on their social media platform, and that goes to show how popular this bunch is. That number seems to be steadily growing in the past couple of months, and from the looks of things, they still have lots of gas left in their tanks.
Since 2018, the mother of the sweet girl regularly shares their cute and adorable journey. With that said, people just can't help to fall in love with them. After all, there's pretty much no contest when you see the loving touch of her daughter to her two best friends.
Their family enjoys a simple living in northeast China's Heilongjiang province, and that added an extra layer of personality for the three.
People's Reception About Motor, Dabao, and the Cute Little Lady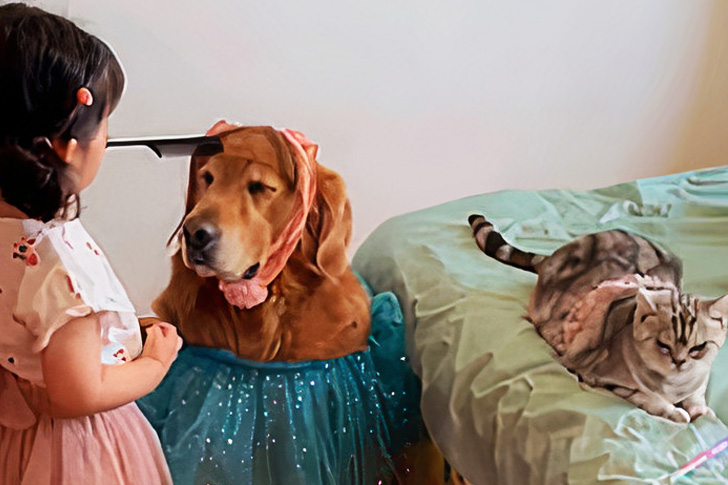 So far, the three shows no signs of slowing down anytime soon. In fact, their numbers suggest significant growth over the years. Just look at the followers they have, and you'll see the whole picture.
A huge part of their followers saw something cute and sweet about the three, and their comments are the testaments of that. Let's look at some of the comments we found on their posts:
One user says the little girl reminded her of her childhood to a certain degree. The three of them sharing food and cuddling with each other reflect a lot of the childhood of many animal lovers. Some even mentioned how the three showed unconditional love for each other was so beautiful, pure, and innocent.
Others shared their own stories where their kid found his way towards the heart of his pets and became best friends on that day. A truly remarkable story inspired by these three here.
Sure enough, there are all kinds of interesting videos out there on the internet. However, we are certain that you don't need a lawyer to defend this video as it puts a smile on our face and melts the hearts of millions of people, especially in China. From the looks of things, the trio is also gearing up to conquer the hearts of millions all over the world!
Netizens still can't get the craze out, and we can't deny that these angels' show is just the beginning of their journey; their journey towards unparalleled and precious friendship.