Famous Transgender Personalities
The 21st century certainly opened our minds to perspectives that previous  generations had a hard time embracing. We have become more accepting of ideas that may have seemed radical decades ago. From understanding mental illness to gender transformation, our society has become less critical of these subjects, which were taboo during our grandparents' generation. This deeper understanding made us realize that an investment in oneself is critical to a healthy life and will ultimately lead  to happiness.
Regardless if you're transgender or not, we need to be more forgiving and accepting of ourselves more than anybody else. Doing this can boost our mental well-being. We get to thank some famous faces who took the brave step to openly embrace their transformation. These celebrities coming out in public inspire people to be comfortable in their own bodies, no matter the color, size, or gender. It was expected that many soon followed. Let's celebrate these brave souls who inspired us to love and accept ourselves more easily. Let's take a look at this list of celebrities who underwent gender transformation.
Candy Darling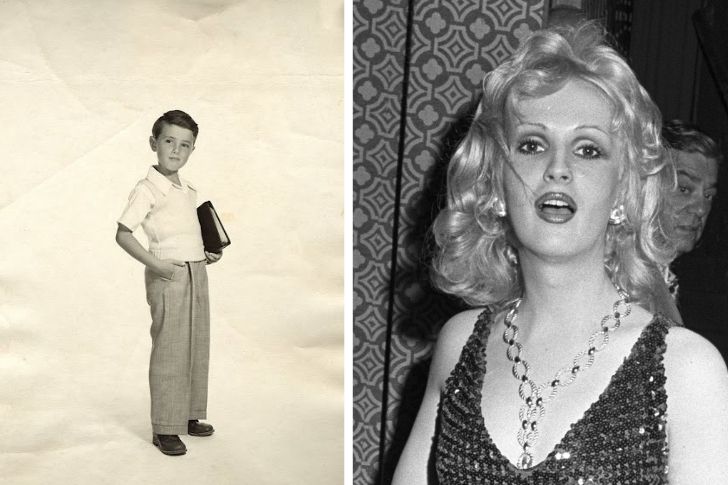 She was born as James Lawrence Slattery on November 24, 1944. She grew up in Long Island, New York. She had multiple film credits to her name including Women Revolt, Silent Night, Bloody Night, and Flesh. It took more courage to be open about your gender identity back in the 70's. While society was less forgiving of these gender transformations, it did not stop her from attaining great stature in the entertainment industry.
In fact, she was one of the most influential pop artists and filmmakers of her time. She was one of Andy Warhol's repertory performers, appearing in two of his films. She passed onto the next life at the young age of 29. However, her life story was the subject of a documentary titled Beautiful Darling.
April Ashley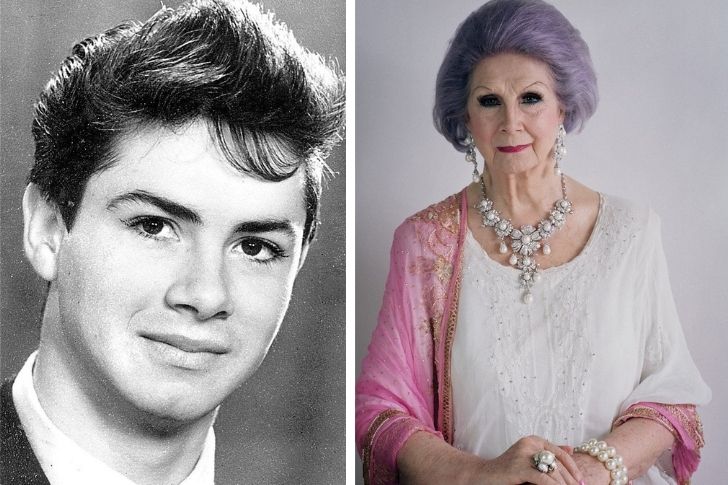 Born as George Jamieson, April Ashley was one of the first famous faces in Britain to have undergone surgical transition. Before Caitlyn Jenner, there was Ashley in the 1960s. She was a model and film actress, who grew up frail and with health issues. Her father was a member of the British Royal Army during World War 2. Believe it or not, she actually joined the Merchant Navy at the age of 16. However, she was given a dishonorable discharge after attempting to end her life. Later on, she moved to Paris and joined the entertainment industry.
When she saved up enough money, she underwent a 7-hour sex realignment surgery. She lost all of her hair and Suffered a lot of pain. But Luckily, the surgery was successful.Ashley met Arthur Corbett in November 1960. They wed in 1963, but the marriage ended quickly.Their marriage was annulled by court in 1970 on the grounds that Ashley used to be male,but Corbett knew about that before they married. This case is known as the famous Corbett v Corbett.
Holly Woodlawn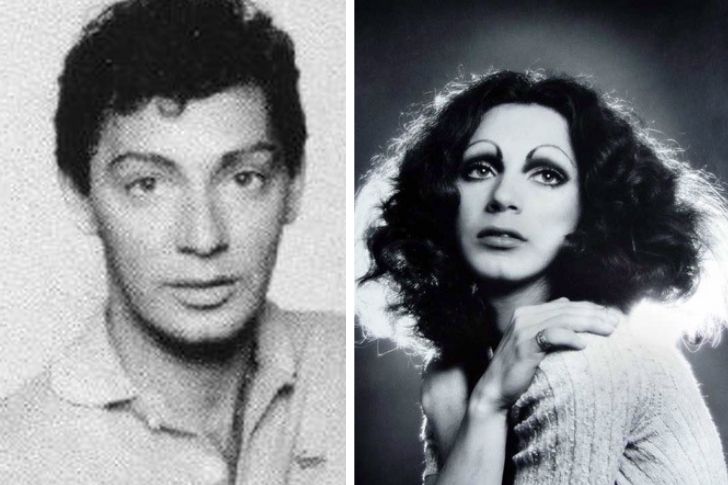 You wouldn't believe Holly Woodlawn's real name. She was born as Haraldo Santiago Franceschi Rodriguez on October 26, 1946. She hailed from Juana Diaz Puerto Rico although she grew up in Miami Beach. Her name Holly was a tribute to the heroine of Breakfast at Tiffany's while her last name was inspired by an episode of I Love Lucy. She became famous after appearing in Scarecrow in a Garden of Cucumbers, Women in Revolt, and Alibi.
At the age of 16, she moved out and made her way to New York City. She recounts this adventure in her very own memoir, A Low Life in High Heels. She didn't have any credit cards and she was surviving the streets while other kids were still in school. She founded Holly Woodlawn Memorial Fund for the Transgender Youth at the Los Angeles LGBT Center.In 2015, Woodlawn was found to have cancer. She died of brain and liver cancer 6 month later in LA.
Marsha P. Johnson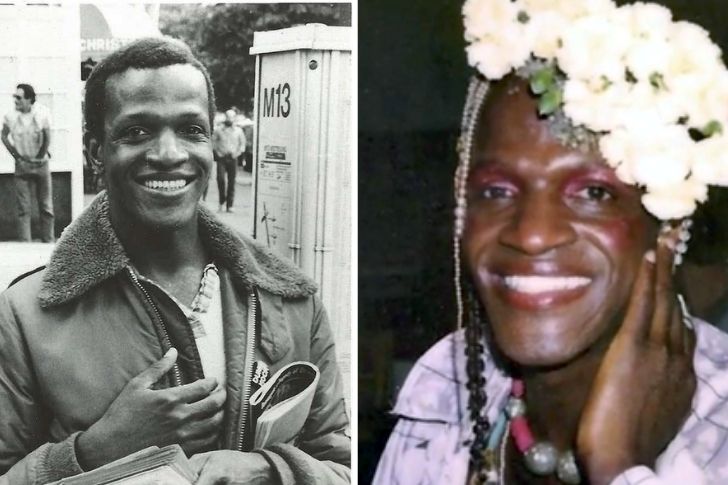 Marsha P. Johnson born as Malcolm Michaels Jr. on August 24, 1945, in Elizabeth, New Jersey. She had six siblings and her father, Malcolm Michaels Sr..She was an icon in the LGBTQ community, actively pushing for gay rights early on. She also promoted AIDS awareness since many members of her community contracted the disease. This was a time when health insurance against the disease was hard to come by. She challenged society and its stance against LGBTQ.
She was also a performer and an Andy Warhol model aside from being a community activist. A number of documentaries were made about her life, including interviews of her family and friends about her. They also feature Johnson doing what she passionately believes in — joining protests and memorial for friends who passed away from AIDS. Actual footage of Johnson at  drag performances were also included in these documentaries. She was an unforgettable force to be reckoned with.
Octavia St. Laurent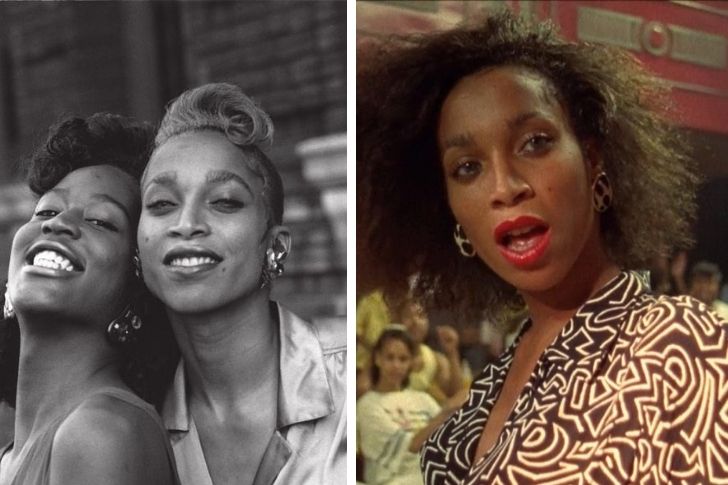 She was born in Brooklyn, New York on March 16, 1964 and became a famous AIDS educator, model, and actress. Laurent was known for her roles in the films The Saint of Fort Washington, Paris Is Burning, and Octavia Saint Laurent: Queen of the Underground. Here's an interesting trivia from IMDB: did you know that she legally changed her name to Heavenly Angel Octavia Saint Laurent Manolo Blahnik before Octavia Saint Laurent Mizrahiwith the help of her lawyers? Yes, her name was that long.
Aside from acting and modeling, she was popular in the Black and Latino drag society in New York City. She liked to walk to the song of Diana Ross, Swept Away.She gained more fame when she was featured in the documentary Paris is Burning. St. Laurent's appearance in it was cited in Judith Butler's book Bodies That Matter in Gender is Burning. She would challenge norms with her answers about her sexuality. She died on May 17, 2009, and left a legacy that is felt to this day.
Andrea James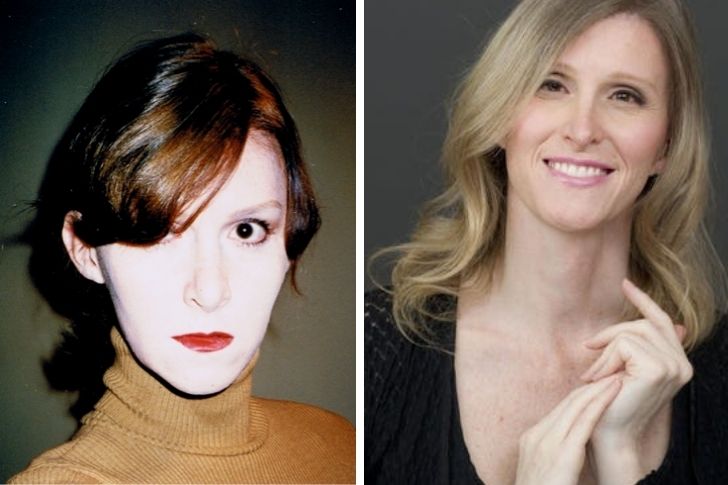 Another transgender rights activist on this list is Andrea James. She was born on January 16, 1967. Later on, she became a producer and director, getting credits for her work in Transproofed, Transamerica, and Casting Pearls. James was a co-producer of Beautiful Daughters and she also appeared in it.Another interesting trivia about her from IMDB is that she actually earned a degree in Lain and Greek back in college. She initially planned to teach English before deciding to venture into the world of advertising.
Later on, she became the brains behind many beer commercials throughout the years. She did this before working behind the big screen. She transitioned while she was working in DDB Chicago. She was also involved in consumer activism with a focus on medical and academic fraud. She had many business projects supporting the transgender community. Later on, she founded the nonprofit GenderMedia Foundation.In 2007, James was appointed to the board of directors of TransYouth Family Allies, a non-profit organization supporting transgender youth and their families.
Sophia Lamar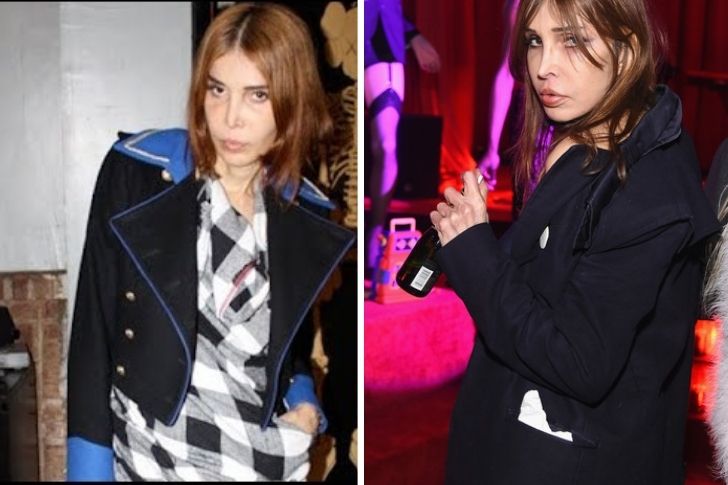 Born as Enrique Muñoz, Sophia Lamar is a transexual celebrity based in New York City. She is an actress and producer with a few movie credits to her name. She appeared in Adam Green's Aladdin, The Zanctuary, and Candy Apple. Before this, she was a member of the Cuban underground scene in the 80s according to Wikia. Later on, she immigrated to the United States, creating a name for herself in San Francisco's club and art scene. She eventually moved to New York City, where she met the Club Kids founder, Michael Alig. As you might have already guessed, she became a member of the group.
She became the face of many campaigns by big brands like Levi's and Trash & Vaudville. She was also one of the faces of the NYU School of Medicine Center for AIDS Research.In 2001, Lamar and Amanda Lepore (also transgender) sued Twilo nightclubs for sex discrimination because they were replaced by genetic women. The case was settled before the trial.
Sylvia Rivera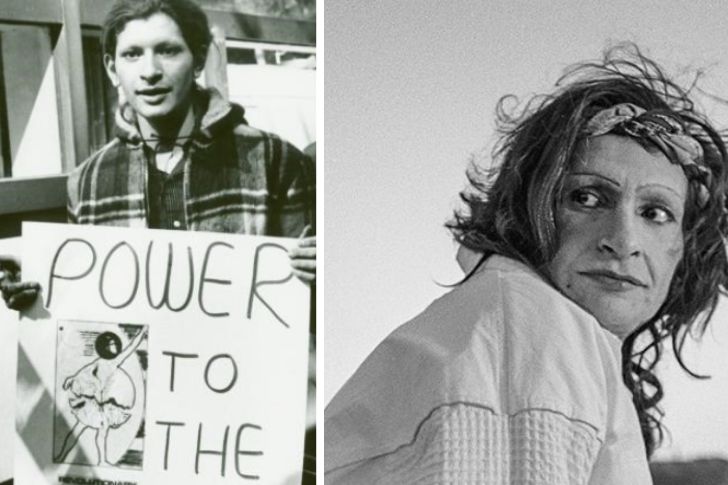 Another brave transgender rights activist on the list is Sylvia Rivera. She was a Latina American actively involved in the Gay Liberation Front. She would often wear heavy make-up, identifying herself as a drag queen. Despite this, she would participate in community activities around New York City. Together with her close friend Marsha P. Johnson, they co-founded their biggest investment — the Street Transvestite Action Revolutionaries (STAR). It was very inspiring and heart-warming to see how Rivera and Johnson put up a group to help out homeless drag queens, gay youth, and transwomen.
She wrote an essay titled Transvestites: Your Half Sisters and Half Brothers of the Revolution, where she discussed the term transvestite and where it should be used. She was an active member of the Metropolitan Community Church of New York, where she would often be seen helping out, distributing food to hungry people.
Jackie Curtis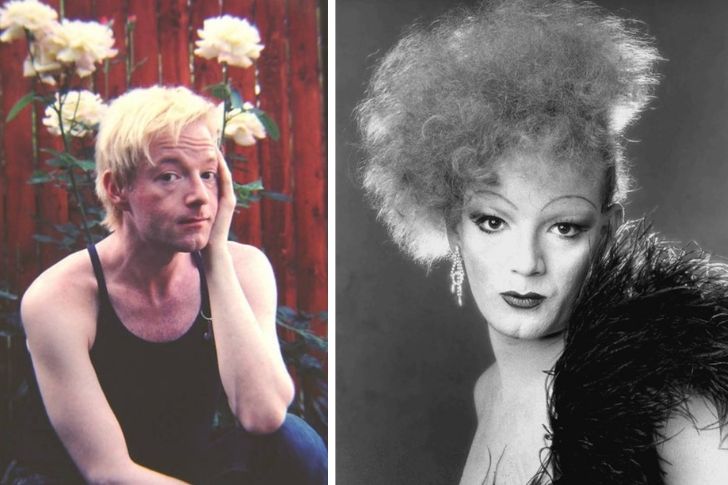 Born John Curtis Holder Jr., Jackie Curtis was a close associate of Andy Warhol back in the 60s. According to Warhol, Curtis wasn't a drag queen. He considered her an artist instead. Curtis would be most happy appearing on stage, unleashing her creative energies. She would perform in Bastianos Theater, Pyramid, and a few other theaters in Manhattan. She would often take on roles that transcend gender stereotypes. However, she was most celebrated for portraying intense female roles.
She had several film credits, including Women in Revolt alongside Candy Darling and Holly Woodland. Curtis's creativity did not stop on stage. She, later on, became a prolific writer and a published poet. During her funeral in 1985, her friends covered her resting place with so much glitter that one could see it from the highway.
Mimi Marks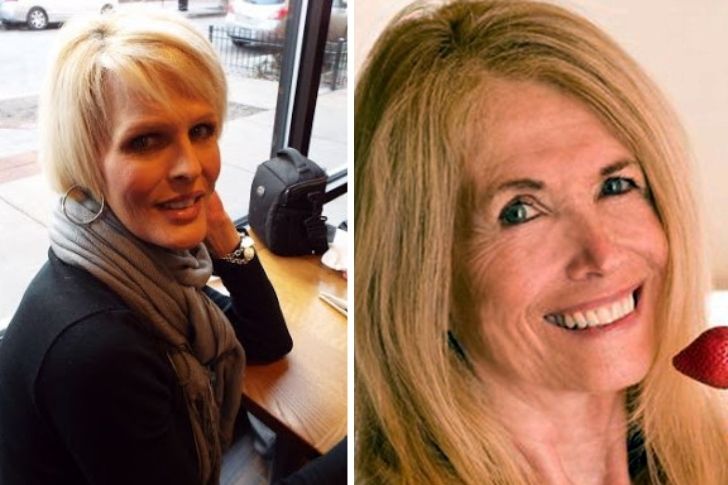 Mimi Marks is considered as one of the world's most beautiful transgender models. She rose to fame performing in cabaret clubs including in The Baton in Chicago Illinois.
She used to travel across the country for performances, eventually receiving offers in Hollywood.Wikipedia narrates that Marks had been living as a woman at the young age of 21. There were reports that her reassignment surgeries were never finished due to employment agreements. It would be best to secure insurance before undergoing any of these surgeries just so you can relax in the future.
Later on, she joined Ms. Waterloo in 1986, where she won her first title. She continued to join and win in Miss International Queen, Pattaya Thailand: The World's Most Beautiful Transsexual Contest, and many more! She was considered the first transgender runway model, working for the Ford Modeling agency.She performed at The Baton Show Lounge in Chicago, Illinois, until her retirement in January 2016.
Ian Harvie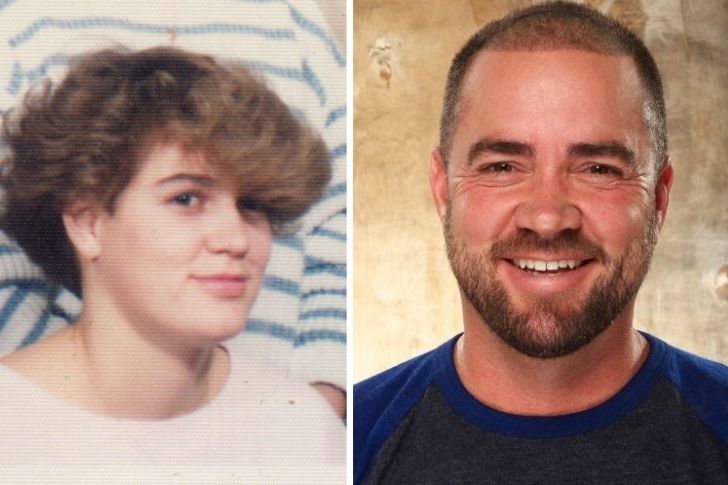 We'll also include transgender men on our list, and let's start off with Ian Harvie. He was born on May 28, 1968, in Portland, Maine. Many knew him for being an actor and comedian. In fact, he was one of the most groundbreaking transgender comedians. Harvey started his comedy career in January 2002 at a small comedy club in Portland, Maine. Three months later, he began performing at the sister Club in Boston, Massachusetts.By November 2006, He was Margaret Cho's opening act.
He would often touch-sensitive subjects that most comedians would be afraid to venture into. It was in 2013 that Cho helped release his first-ever live standup comedy concert film. His audience would laugh as he narrated his life including his surgery and his uncomfortable confrontations in public restrooms. Harvie came out gay at the young age of 19 and completed his transformation at the age of 32. We wonder just how much his operation cost, and if he needed a money loan to complete it.
Eva Robin's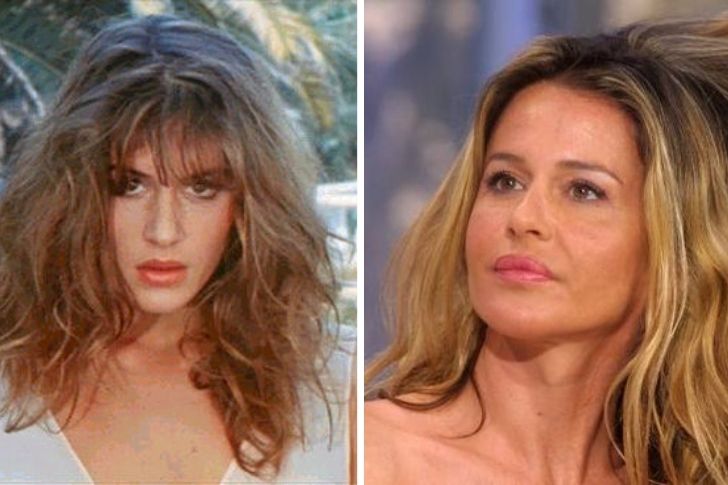 Eva Robin's is a transgender who hails from Bologna, Italy. She claims that at the young age of 13, she already realized she's female. Three years after, she encountered a transgender neighbor who introduced her to hormones. She was fully transformed at the age of 21 although she didn't go under the knife for reassignment surgery. She claimed that she's comfortable with her own body and has no desire to further change.
Just like others on the list, she fought hard to protect the rights of the LGBTQ community. When she's not busy doing this, she is acting and modeling. She is well-known for her performance in Dario Argentino's film Tenebrae. According to Wikipedia, her name was inspired by a character in a comic book in Italy. She saw the name and took the unique spelling that had an apostrophe. Robin's has many film credits to her name.
Bibiana Fernández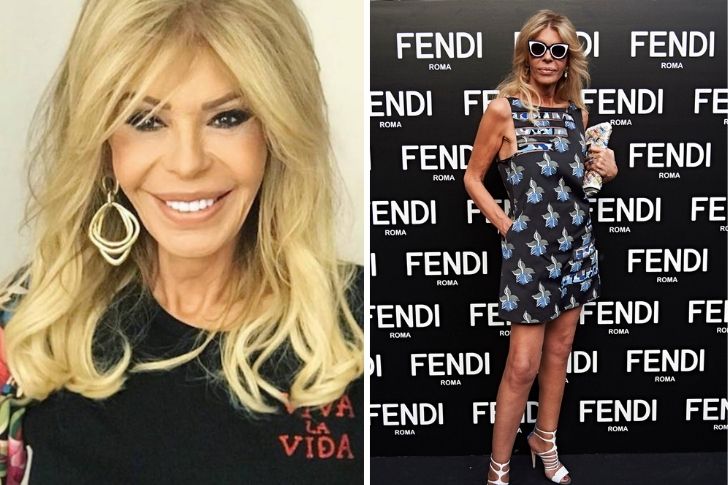 Bibiana Fernández is also known as Bibi Andersen — or by her full name, Bibiana Manuela Fernández Chica. She is a Spanish actress, TV presenter, and model born on February 13, 1954. Among her most well-known performances include Rowing with the Wind, Law of Desire, and Matador. Her film debut would have to be in Vicente Aranda's Cambio De Sexo after spending years performing various shows around Barcelona.
Fernández started receiving hormone therapy when she reached adulthood. She went under the knife and completed her transformation in 1991. Three years later, she completely changed her name to Bibiana.Did you know that she was previously married to Asdrúbal Ametller? Unfortunately, the marriage only lasted three years. With a lot of pushing from activists and help from lawyers, marriage for these kinds of couples became possible.After he became a regular figure on television, magazines and other media in Spain, the public was stunned by that beautiful and stunning woman.
Marie-Pierre Pruvot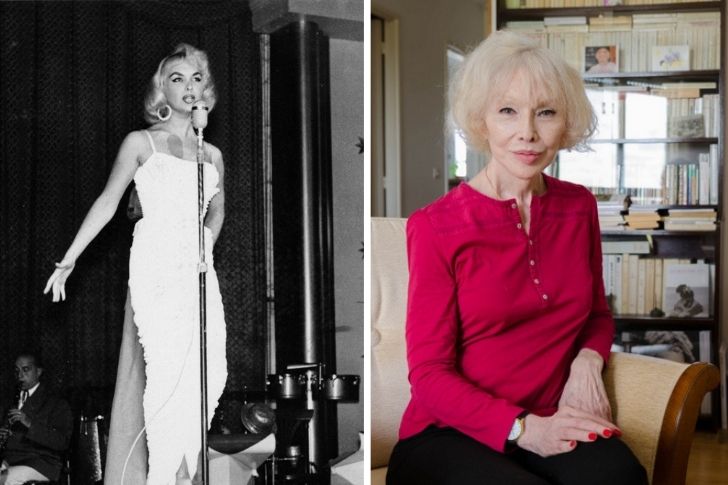 She is also known for her other name, Marie-Pier Yasser, or her stage name Bambi. She was born in Algeria and grew up in France. She was born on November 11, 1935. She was a familiar face in Le Carrousel de Paris, having performed as a showgirl for nearly 20 years according to Wikipedia.She would appear in a number of documentaries at the same time. One of these documentaries is the 1959 work of Vittorio Sala titled Costa Azzurra. Another documentary she was involved in was 90 notti in giro per il mondo directed by Mino Loy back in 1963.
Did you know that she actually earned her degree while doing these documentaries? In her 30s, she returned to school, while still performing in La Carrousel and qualified to attend Sorbonne University. In 2003, she wrote and published her first autobiographical novel, using the name Marie-Pierre Ysser. In 2007, her second autobiographical novel described her show-biz career.She was profiled in the award-winning documentary film Bambi back in 2013.
Lauren Harries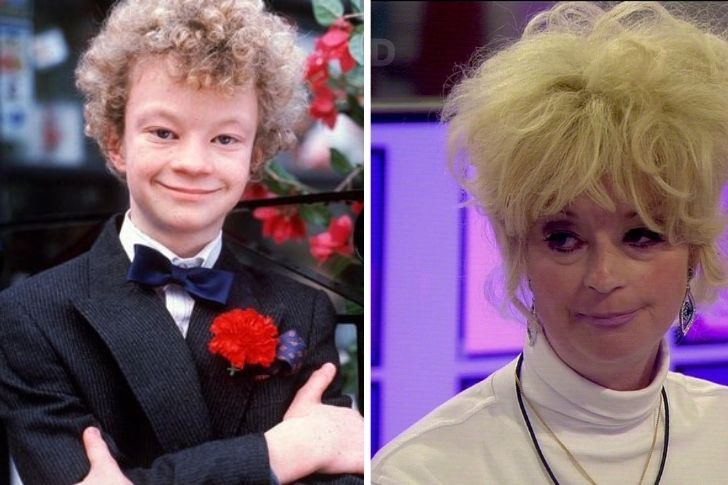 Lauren Harries was born as James Charles Harries, a popular TV personality in Britain. She showed tremendous knowledge about antiques at the young age of 10. Did you know that she actually wrote an antique guide called Rags to Riches when she was just 13? However, growing up under the spotlight wasn't easy. Their family business took a hit in the 90s recession and her father was convicted of insurance fraud when one of their shops was destroyed in a fire.Subsequently, she appeared on a few reality TV series, including Celebrity Big Brother, Big Brother's Bit on the Side, and This Morning.
Just like the other icons on this list, she was also featured in a documentary, where she narrated her transformation. In 2001, James underwent comprehensive sex change surgery and became Lauren Charlotte Harris. In 2004, she was involved in a documentary titled Little Lady Fauntleroy directed by actor Keith Allen after completing her reassignment surgery.
Laverne Cox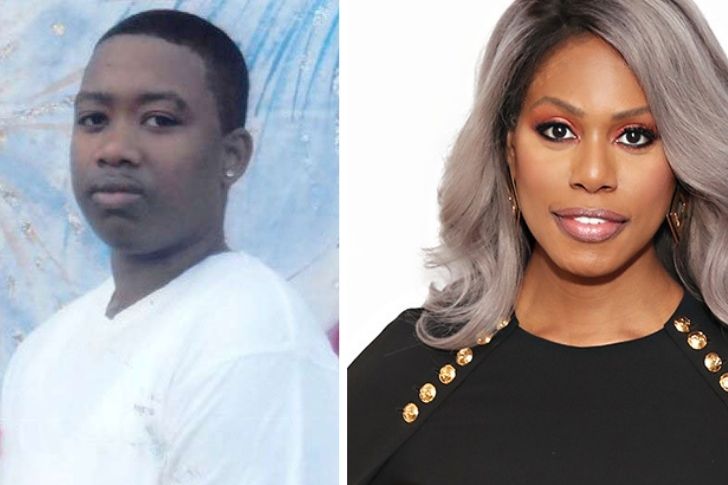 Laverne Cox is an American actress and LGBTQ advocate born on May 29, 1972. She was raised by a single mother and grandmother within the AME Zion church and has an twin brother, M Lamar. She gained popularity after her performance as Sophia burset on the Netflix hit series Orange is the New Black. Her performance received credit, earning her the first openly transgender person nominated for a Primetime Emmy Award. She was also the next person to be nominated after composer Angela Morely back in 1990.
She won a Daytime Emmy Award in Outstanding Special Class as executive producer for Laverne Cox Pres ents: The T Word back in 2015. This made her the first openly transgender woman to win the award.If this wasn't enough, she became the first transgender to play a transgender role in the CBS TV series, Doubt.
Caitlyn Jenner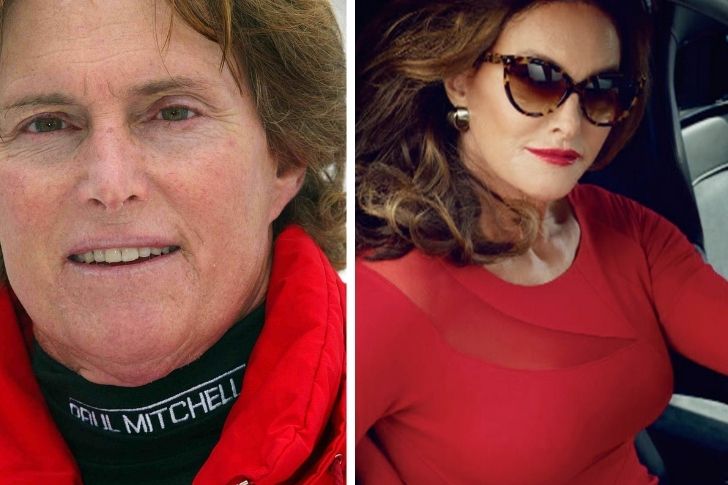 Formerly known as Bruce Jenner, Caitlyn Jenner was a former gold medal-winning Olympic athlete. Afterwhich, he became part of the popular reality television series Keeping Up With the Kardashians. She made headlines following her exclusive interview with Diane Sawyer back in 2014, when she revealed that she wanted to be recognized as a woman. This marked the beginning of her transition into becoming Caitlyn Jenner. She made the cover of Vanity Fair in 2015, where she revealed her new name, Caitlyn. Following the release, she launched her new account on Twitter to express excitement about her journey. In the same year, she had her own reality TV series called I am Cait, where she detailed her transition into becoming a woman.
Caitlyn had a number of business investments, being involved in television, writing, car racing, and many more. She was married three times and has six children in total.
Wachowski sisters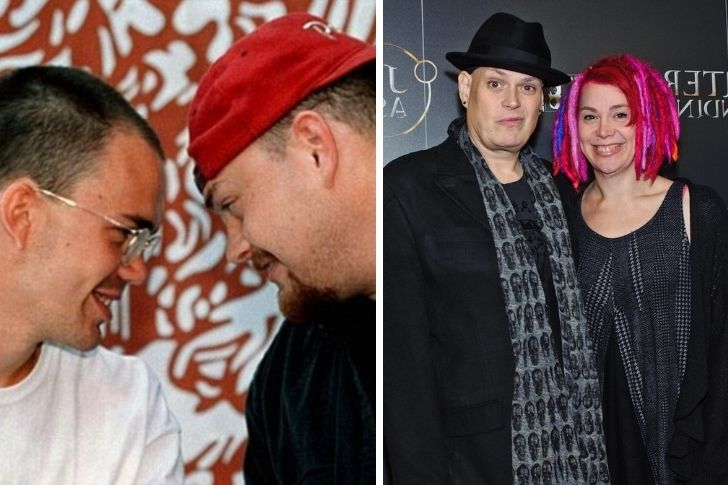 The siblings are known for being talented film directors, writers,  producers, and actors. Lana and Lily Wachowski were born June 21, 1965, and December 29, 1967, respectively. Lana was formerly known as Larry Wachowski while Lilly was formerly known as Andy Wachowski. The siblings are both transwomen.
The two made their directing debut in 1996 with Bound. They found immense success with their second movie, The Matrix, back in 1999. This was a huge box office success, and they both earned credits and won the Saturn Award for Best Director. It also won four Academy Awards, including the "Best Visual Effects" for popularizing the bullet time visual effect. Following the success of the film, the Wachowski sisters continued on to write and direct the next two sequels, The Matrix Reloaded and The Matrix Revolutions. They continued to get involved in the writing and production in other related works of the franchise.
Fallon Fox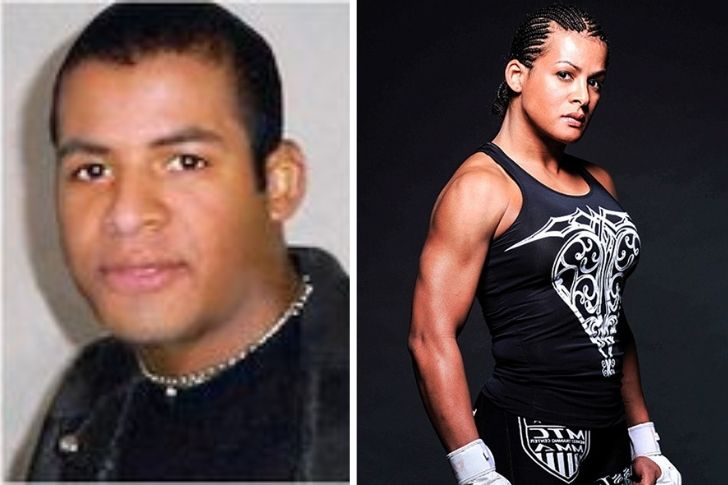 Fallon Fox is a retired MMA fighter and the first openly transgender athlete in MMA history. She faced her gender identity struggles as early as five or six according to Wikipedia. She didn't encounter the term transgender until the age of 17. However, she remained heterosexual and even married her then-girlfriend at the young age of 19. The couple shares a daughter together. She would, later on, join the US Navy to support her growing family.
In fact, she served as an operation specialist on the USS Enterprise. When she left the Navy, she decided to get a degree at the University of Toledo but never succeeded because of her unresolved gender issues. She dropped out and worked as a truck driver so she can afford the reassignment surgery, which she fulfilled in 2006 in Bangkok, Thailand.
Chaz Bono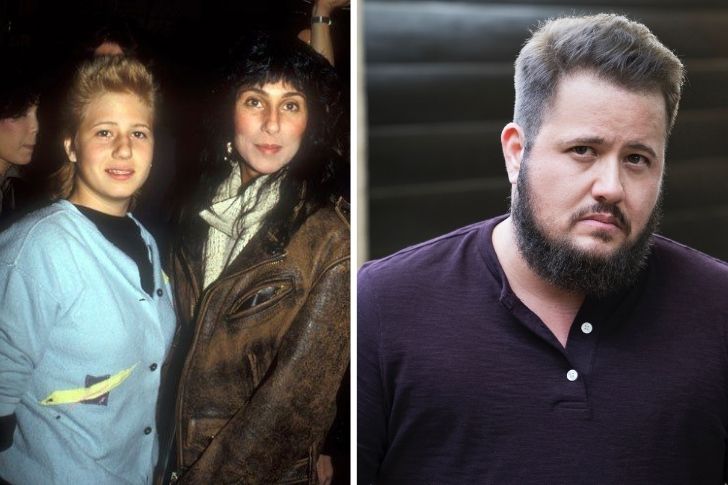 Chaz Bono is the popular child of pop icon superstars Sonny and Cher. He can't escape the creativity in his genes, so it seems. When he was a little kid, he became famous by appearing in the television show, The Sonny & Cher Comedy Hour. He is a writer and musician in his own right while actively fighting for LGBTQ rights. So far, he has two book credits to his name, of which are semi-autobiographies about coming out and transitioning. He was also the subject of a documentary called Becoming Chaz.
Bono went through the transition process between 2008 and 2010. The complete gender reassignment process from being a female to make was featured in a two-part special made by Entertainment Tonight back in June 2009.  He legally changed his gender and name in 2010. The documentary detailing Bono's experience made its television debut on the Oprah Winfrey Network.
Isis King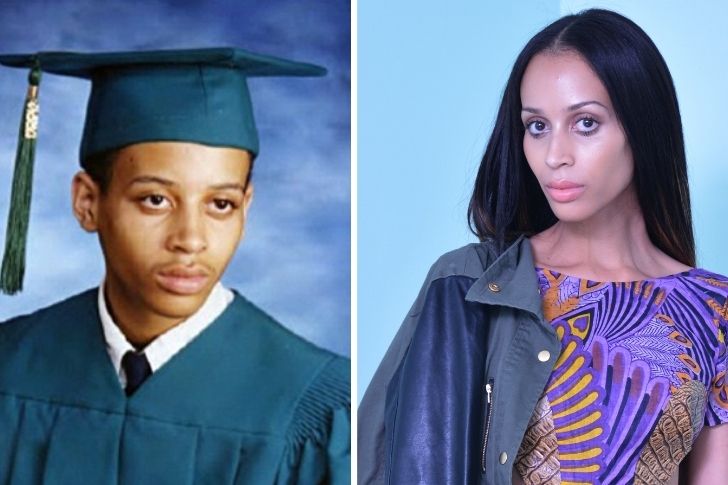 Isis King was born on October 1, 1985, and grew up to become a model, actress, and fashion designer. She started her career appearing in America's Next Top Model in both the eleventh and seventeenth cycle. She received credit for becoming the first transgender woman to compete in the reality TV series. Before she joined the show, she was living at the Ali Forney Transitional Living Program. She auditioned for the eleventh season and asked if she could be accepted as a girl born in the wrong body.
Tyra Banks was impressed with the results of her photoshoot and asked her staff to reach out to King. She, later on, returned during the All-Star Cycle along with 13 others. She was eliminated in the third week of the competition. She was hoping to break the stigma surrounding the LGBTQ community.
Janet Mock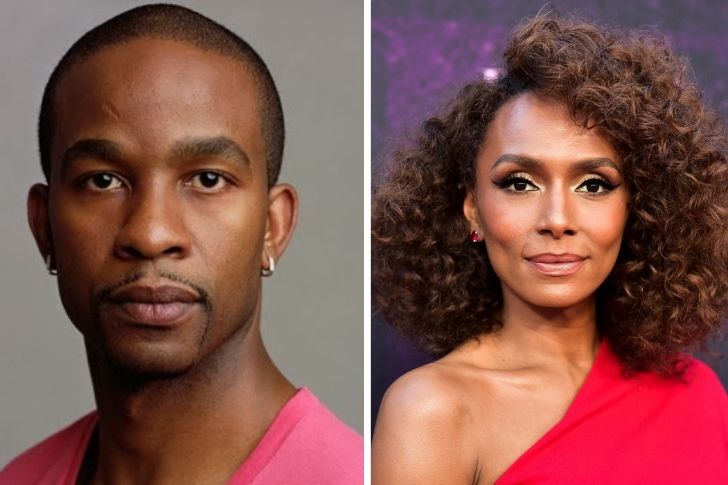 Janet Mock was born in Honolulu, Hawaii, the second child in the family. She is a brilliant writer among other things. She is also a TV host, director, producer, and activist for transgender rights. Her biography titled Redefining Realness turned out to be a New York bestseller. She was able to publish her second memoir tiled Surpassing Certainty back in 2017. She is also a contributing editor for Marie Claire. She used to be a staff editor of People's Magazine, too.
In 2018, Netflix aired the television show titled Pose and she was the force behind the show working as its writer, director, and producer. She is the first transgender woman of color to be hired as a writer for a TV series. With all her success, we think she doesn't need any personal loans to fund her projects.
Erika Ervin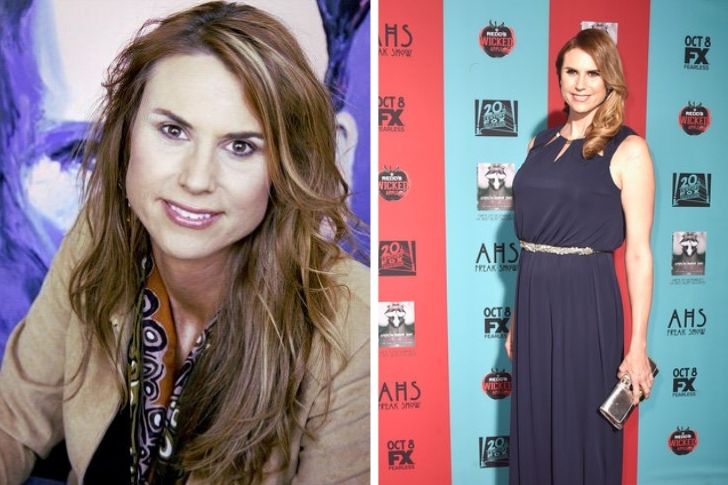 Erika Ervin is professionally known as Amazon Eve, born on February 23, 1979. She is a well-known model, fitness trainer, and actress. You may remember seeing her in the American Horror Story: Freak Show and American Horror Story: Apocalypse. She graced the cover of Australian magazine Zoo Weekly. Her notable feature would be her height as she stands six feet and 8 inches tall. At the age of 14, she was already 5'11".  She earned her degree in theatre arts and business management in the Bay Area of California.
At the onset of her career, she would often receive offers as an alien or a monster. She gave up acting and went on to study law and physiology. She struggled with weight but good thing she overcame and later on became an advocate for body positivity.
Amanda Lepore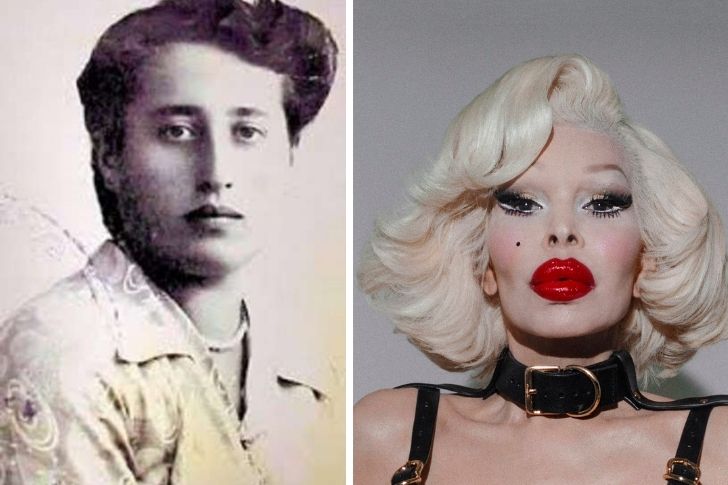 Amanda Lapore is an American model and a terrific performing artist. She was a former Club Kid member and has appeared in a number of advertisements. She was often the subject of photographers and was the muse of notable photographers like David LaChapelle, Terry Richardson, and Ruben Van Schalm. She participated in LaChapelle's Artists and Prostitutes exhibit from 1985 to 2005. She actually became part of the exhibition, acting as a voyeuristic life-sized set.
Lepore is also a recording artist, having released a number of singles as well as her debut album in 2011. She also collaborated with other big brands such as Swatch, releasing Time Tranny, a watch designed by her. Another one she did was with CAMP Cosmetics with Collection Lepore. You could say she also has business acumen, having made investments in a number of brands.
Carmen Carrera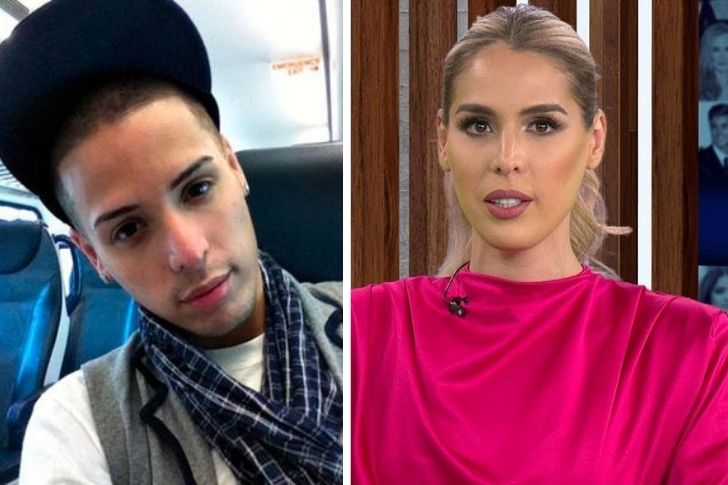 Carmen Carrera rose to fame after appearing on the third season of the Logo reality TV series called RuPaul's Drag Race. She also starred in its spinoff series, RuPaul's Drag U. Aside from being a reality TV star, she's also a burlesque performer and model. As with most transgender personalities on this list, she is also a transgender rights activist to some degree. She is looked up to by many in the LGBTQ community that there was a petition in 2013 to include her in Victoria's Secret Fashion Show. However, the 45,000 signatures and media coverage weren't enough to include her.
She was also featured in David LaChapelle's work. She was included in Advocate's annual 40 Under 40 list. She remains one of the prettiest faces of the LGBTQ community.
Candis Cayne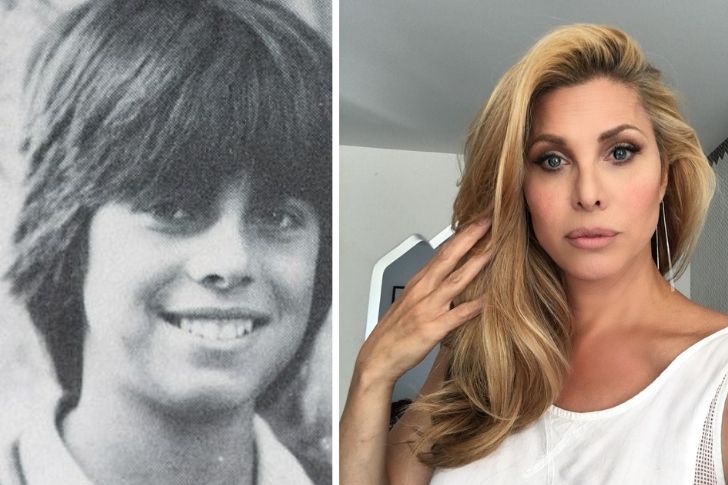 Candis Cayne is an actress and performance artist who has been performing in New York City's nightclubs and drags since the '90s. She came out in 1996 as a transgender and rose to fame in 2007 for portraying the transgender mistress on ABC's primetime drama Dirty Sexy Money. She received credit for being the first transgender actress to play a recurring transgender role on primetime TV. She revealed that she never meant to become a model in the transgender community. Her only goal was to be treated as a living, breathing, and happy human being. She is a great supporter of the Gay & Lesbian Alliance Against Defamation.
She teamed up with the global LGBT social network MOOVZ to become its new global creative director in 2015. She had a relationship with DJ Marco McDermott for over eight years, helping him raise her daughter Satori at that time.
Alexis Arquette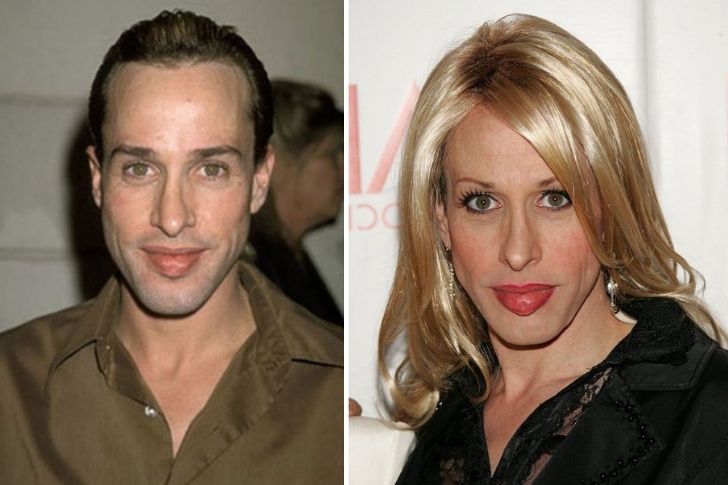 Alexis Arquette came from a big family, and she was the fourth of five children. She was a known actress and artist amongst other things. She was a poet, theatre operator, activist, acting teacher, and even a therapist. She received her first acting gig when she was just 12 years old appearing in the music video She's a Beauty by The Tubes. She often performed as a female impersonator under the pseudonym Eva Destruction. She openly revealed that she underwent gender reassignment surgery in 2014 and had claimed ever since that she considers herself to be a woman.
It would be best to secure insurance before undergoing life's big decisions such as surgeries. Her transition was documented in the film Alexis Arquette: She's My Brother, which debuted at the 2007 Tribeca Film Festival. Chaz Bono came out soon after.
Trace Lysette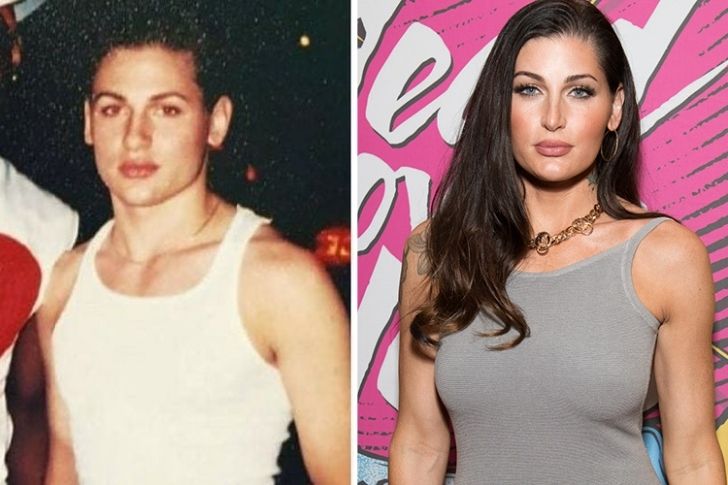 Trace Lysette is an actress famous for her role in the Amazon TV series Transparent. She was also part of the feature film Hustlers back in 2019. Lysette was born in Lexington, Kentucky, and grew up in and around Dayton, Ohio, but she spent most of her life in New York. In her early years, she was a track athlete who also performed in bars and clubs around Dayton and Columbus in Ohio. In search of greener pastures, she moved to New York after high school.
Her family did not take well to her gender transition and so she spent more time in the underground New York ball culture scene where she found a sense of belonging. She was considered an esteemed member of the group since her early adult years. While she didn't earn a degree in acting, she studied acting and debuted on TV for an episode of Law & Order: Special victims Unit in 2013.
Kate Bornstein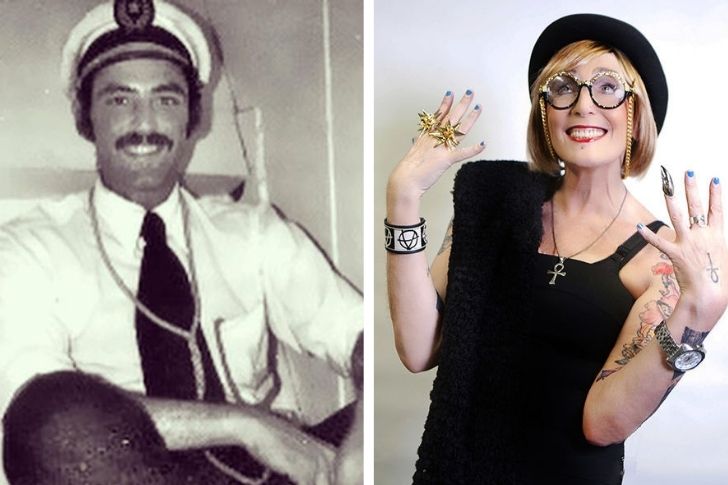 We have another talented transgender on this list by the name of Kate Bornstein. She is an American author, playwright, performance artist, actress, and someone who was able to gain the title of a gender theorist. In 1986, she considered herself gender non-conforming, acknowledging that she is not a man but is also not a woman. This was after she received gender reassignment surgery.
Her literary works often discuss the subject of eating and personality disorders. She is a PTSD survivor who had been diagnosed with a borderline personality disorder. She also wrote art reviews for the Bay Area Reporter. Later on, she explored the world of performance art, creating several pieces, some of which were one-person shows. This was her trademark and the only way she knew how to narrate her story. Over the years, she's added more book credits to her name.
Jamie Clayton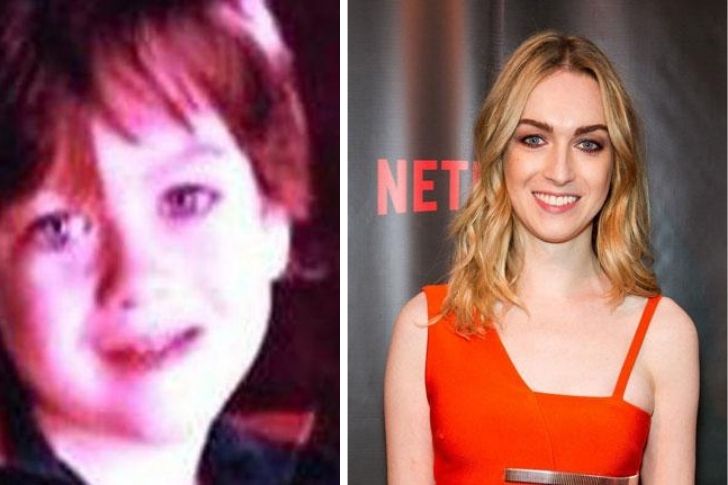 Jamie Clayton is well-known for her role as Nomi Marks in the Netflix original series Sense8. She gained more popularity when she appeared as Sasha Booker in the third season of Designated Survivor. Clayton is an incredible actress and one of the prettiest transgender models. She used to be a make-up artist and co-host on VH1's show TRANSform Me. Her investment in the show landed her a recurring role in HBO's series Hung soon after. She took the lead role of Michelle Darnell on the Emmy Award-winning interactive web series Dirty Work. Aside from acting, she also narrated the audiobook for a novel titled George.
After taking the role in Sense8, she revealed that she was attracted to the idea of playing a transgender character that was put together by a transgender filmmaker. In 2011, she was honored by Out magazine as part of their annual "Out 100" awards.
Our Lady J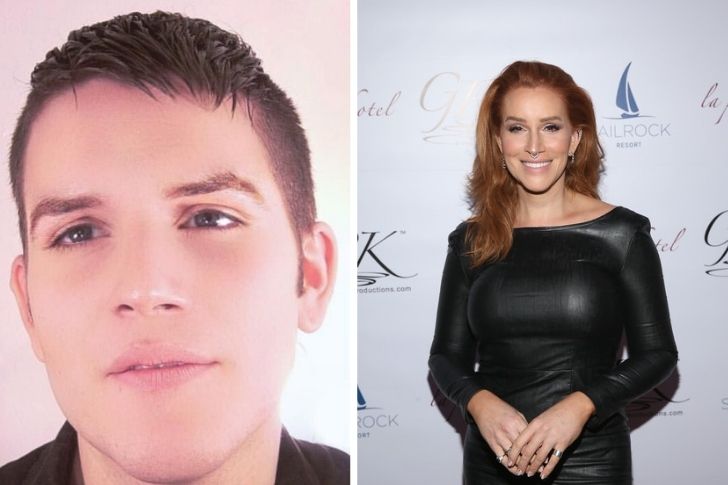 Our Lady J is the person behind the television series Transparent and Pose, a show that a lot of people on this list were a part of. When she's not writing and producing TV series, she plays the piano, sings, and writes music. Music seems to be one of the passions of Our Lady J, who attended Interlochen Center for the Arts where she perfected piano during her junior and senior years. With her degree in arts, she moved to New York City where she became the musical director and accompanist for Natalie Joy Johnson.
She gained fame when she released her critically acclaimed studio album Picture of a Man. You would often see her perform for LGBTQ events. Over the years, she's performed in several Halls and Theaters. She began testosterone treatment and had male chest reconstruction in 2017.
Jake Zyrus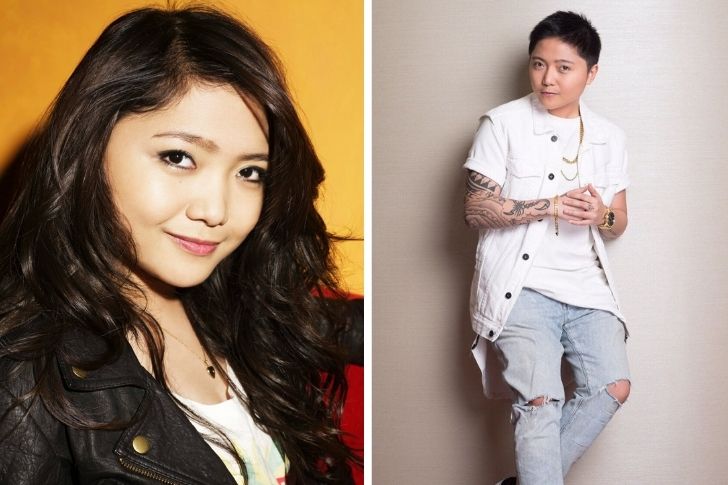 Jake Zyrus was popularly known as Charice Pempengco before he went through gender reassignment surgery. He is a Filipino singer and TV personality, rising to fame when he appeared on The Ellen DeGeneres Show back in 2007. This opened several international TV appearances, including on The Oprah Winfrey show. He was invited to perform in concerts of big artists like David Foster and Andrea Bocelli. In 2010, he released his first, self-titled album, Charice, which landed at the number 8 spot and became the first by an Asian solo artist.
Later on, he joined the cast of Glee. It was in 2013 that he came out as a lesbian and adopted the name Jake in 2017. He had undergone male chest reconstruction surgery and started on testosterone treatment. We hope that he had secured all the necessary insurance requirements before he took this big step.
Christine Jorgensen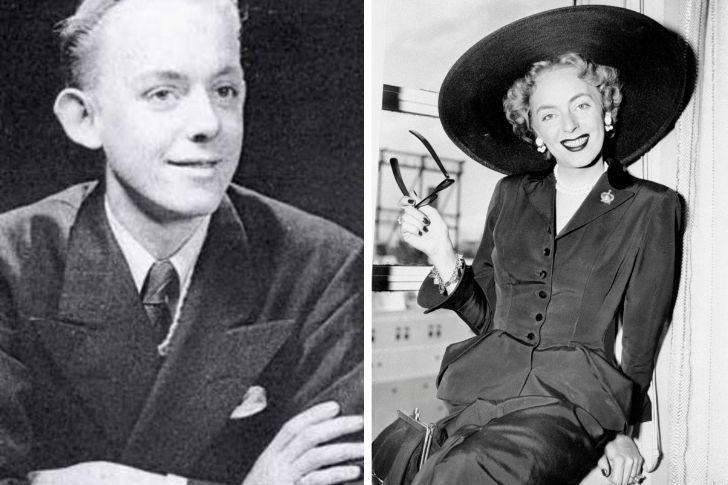 Christine Jorgensen may be one of the first transpersons to decide to undergo gender reassignment surgery. She grew up in the Bronx and was drafted into the U.S. Army shortly after graduating from high school in 1945. She pursued getting a degree after her military service, attending several schools while working. During this period, she learned about reassignment surgery. She decided to venture to Europe to obtain special permission to undergo a series of operations, which started in 1952 according to Wikipedia.
It's not clear if she had insurance before undergoing the treatments but we think it would have been best if she did. Her journey made the front page and she soon became an instant celebrity. She used her popularity to advocate for transgender rights and she quickly gained the respect of many because of her direct and polished wit.
Alexandra Billings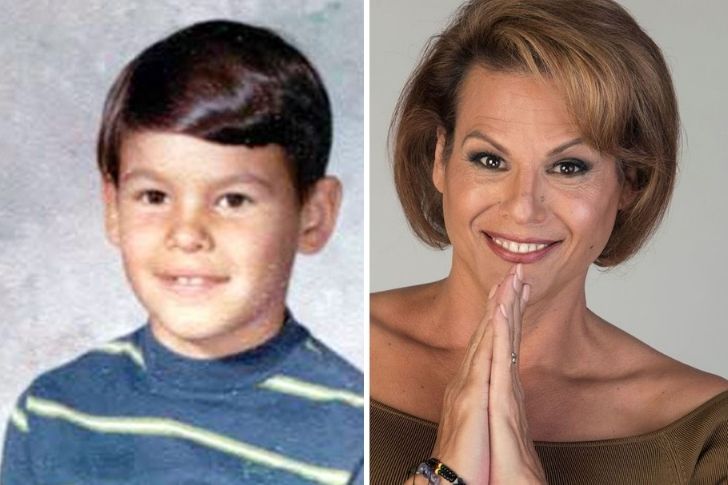 Alexander Billing became the second openly transgender woman to have played a role on TV. She appeared in the TV movie Romy and Michele: In the Beginning back in 2005. Billings also had a recurring role in the Amazon series Transparent. She has several other TV credits and has appeared in shows like ER, Eli Stone, How to Get Away with Murder, and Grey's Anatomy. Aside from acting, she is also a teacher, singer, and activist.
Billings is living in Hollywood, California with her wife Chirsanne now. Just like others on this list, Billings is also a strong advocate for LGBTQ rights. She also promotes AIDS awareness hoping to break the stigma that is associated with the LGBTQ community. She received the Human Rights Campaign Visibility Award in 2016 for her efforts. This award is regularly bestowed to a member of the LGBTQ community.
Angelica Ross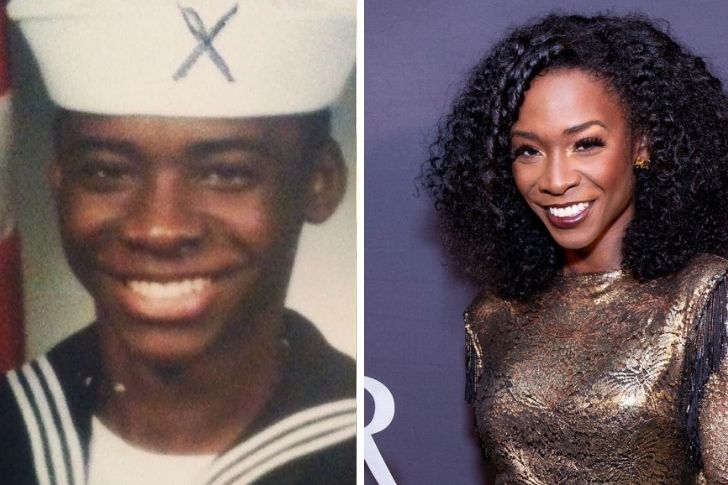 Angelica Ross is not just an actress and a transgender rights advocate. She's made investments toward the creation of her own tech company, TransTech Social Enterprises. Believe it or not, she's actually self-taught and was able to learn her way around computer codes by herself. Her firm provides employment opportunities for transgender people in the tech industry.
She made her acting debut in the web series, Her Story back in 2016. Her brilliant performance was critically acclaimed and this opened up more opportunities for her in acting. Soon, she found herself acting in the FX drama series Pose and American Horror Story. She became the first transgender actress to appear in the series for two seasons. Her acting was as brilliant as before and she continued to receive raving reviews. Ross used to be engaged, but her fiancé did not want others to know that Ross was transgender.
Zackary Drucker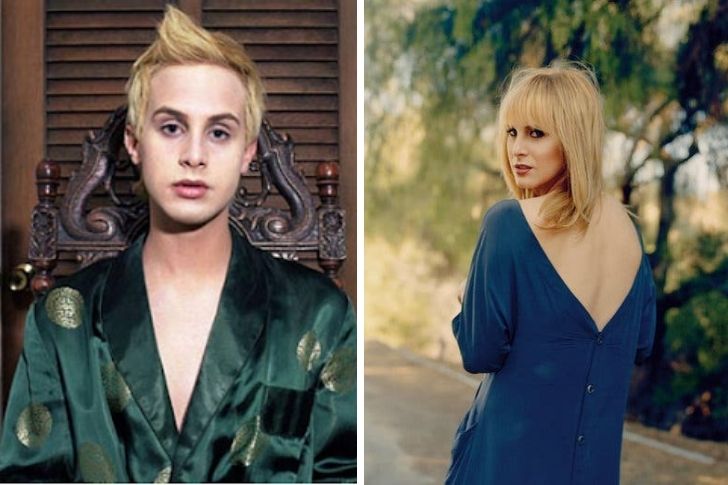 Another artist on this list is Zachary Drucker. She is also an actress and TV producer who has pushed for LGBTQ to a huge degree. She took it as her responsibility to discover, tell, and preserve the history of transgender icons. She is a multimedia artist, who exhibited in numerous galleries, museums, and film festivals. Among the places she's been able to display her work are the Whitney Biennial, MoMA PS1, Hammer Museum, Art Gallery of Ontario, Museum of Contemporary Art in San Diego, and many more.
She is involved as a consultant in the TV series Transparent. Her work mainly revolves around gender and its many spectrums. She also joined  Caitlyn Jenner in the docu-series of E! Back in 2015.  She served as a supervising producer of This is Me, a series of docu-shorts that received critical acclaim.
Harmony Santana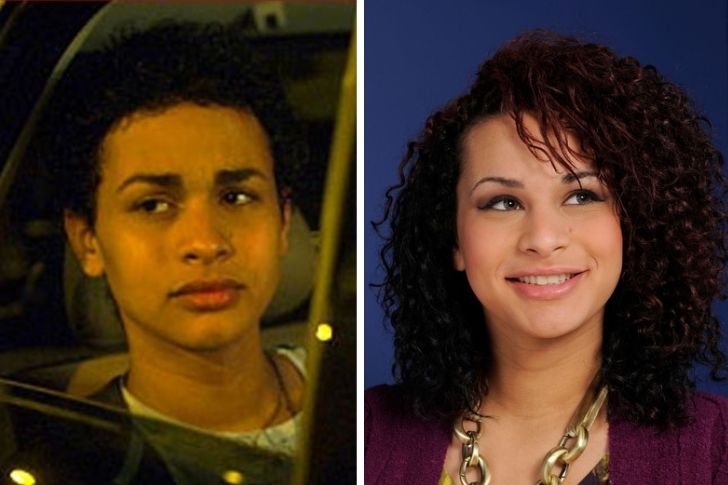 Harmony Santana became well-known for her role in the 2011 film Gun Hill Road. She received credit for her brilliant performance, earning her an Independent Spirit Award nomination for Best Supporting Actress. She became the first transgender woman to be nominated for this major award. Did you know that she actually lived at Green Chimneys while working for the film Gun Hill Road? Yes, she was living in a group home for LGBT youth in Manhattan. Her experience inspired her to become an activist against HIV and AIDS, as well as a spokesperson for the Homeless Youth and Bullying. Rashaad Ernesto Green actually spotted her during the Queens Pride parade while searching for the right person for the role.
She continued to display her brilliant talent, portraying supporting roles in Eating Out 4: Drama Camp, Eating Out 5: The Open Weekend, and My Mom and the Girl.
Calpernia Addams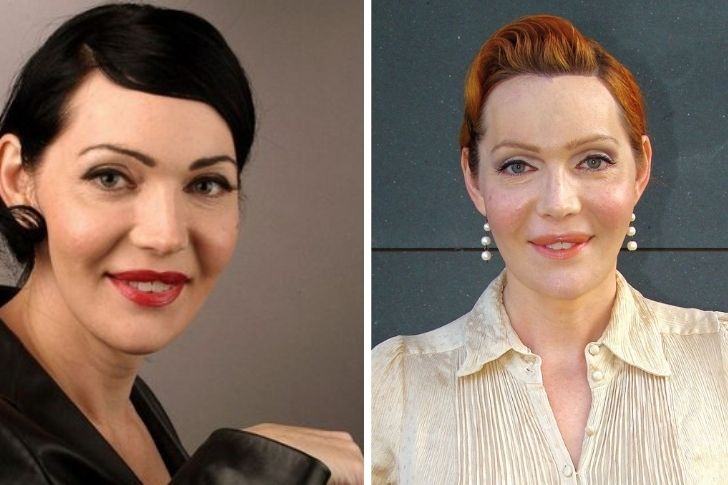 It's humbling to see transgender personalities use their positions to promote LGBT rights and be the voice of the minority. Just like what Calpernia Addams is doing. She is an author, actress, and musician. More importantly, she's a spokesperson and an activist for transgender rights and issues. During her early adult years, she served as a hospital corpsman with the Navy and US Marine Corps. It was inevitable that she came out as a transgender woman during her last year of service.
She gives credit to William Shakespeare's play Julius Caesar for her name. She was part of the international play Trans Scripts back in 2015. The production received raging reviews and won a Fringe First Award as well as a high commendation from Amnesty International. The play was even shortlisted for the Feminist Fest Award and several more.
Peppermint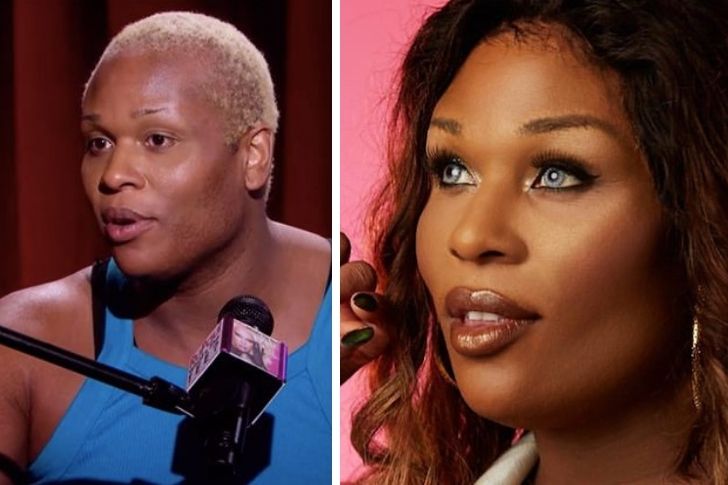 Also known as Miss Peppermint, is an American actress, singer, and TV personality. She's a drag performer and an activist based in New York. You may know her from RuPaul's Drag Race ninth season back in 2017. After the show, she made her debut appearance as Pythia in the musical Head Over Heels. She became Broadway's first transgender woman to star in a broadway role. Her passion for performance arts started when she was still young, and she landed roles in Opera Delaware Children's Theatre and the Brandywiners Community Theatre.
She continued to perform when she was in high school while she was in the cheerleading team. She pursued a degree and studied musical theatre at AMDA. She was also performing at Tunnel's Kurfewy parties while she was in college.
Angel Qinan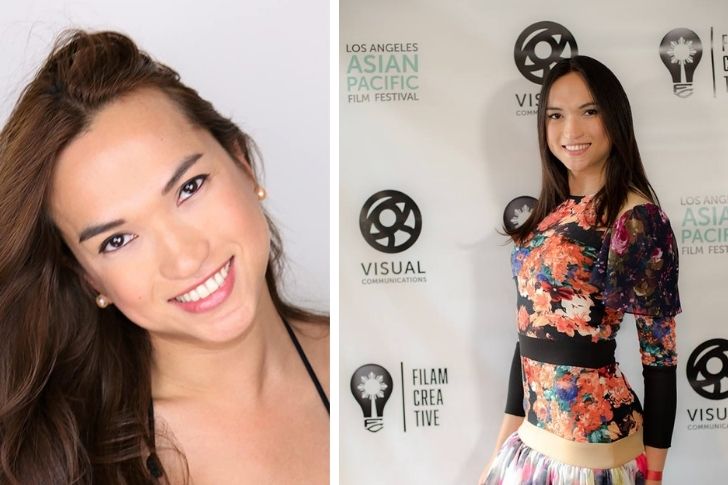 Angel Qinan is an actress and director known for her work in Starlet Diner, Act Like a Woman, and Strut. Did you know that she also has a transgender sister named Ally? In fact, the sisters actually worked together on some projects. In her own biography, she claims to be the first transgender model to have walked in Sacramento Fashion Week. This was also her runway debut, which happened in 2015. In that same year, she became one of the pioneer models for the first transgender modeling agency in the world.
Her investments in modeling earned her several runway gigs since then, including in New York Fashion Week, Cabin by Stevie Boi, 3D Designs by Alexis Walsh, and Game Over by nga Wun Mok Oxford Fashion Studio. She is described as a loveable character by most of the colleagues and directors she's worked with.
Buck Angel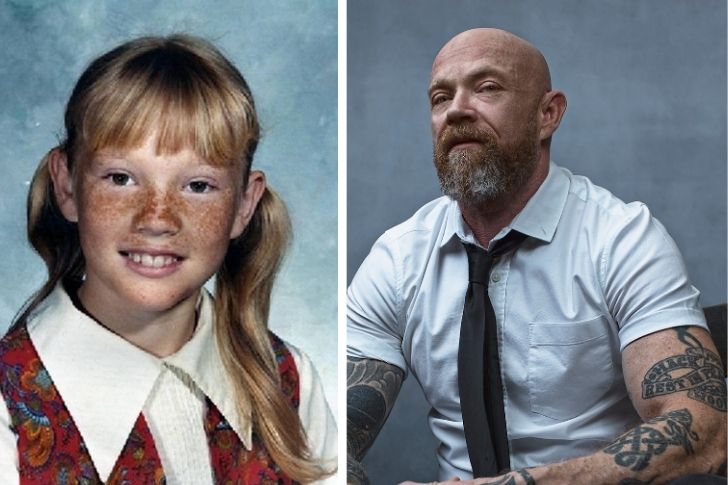 Angel was born in the San Fernando Valley area of Los Angeles, California, assigned female and given a feminine name. Now he is a successful transgender man who made investments in a sensitive industry and founded Buck Angel Entertainment. Just like many on the list, he took it upon himself to be an advocate, educator, lecturer, and writer of sensitive topics that revolve around the trans community. In fact, he served as the Board of Directors of the Woodhull Freedom Foundation. He received the AVN Award in 2007.
He has had a hard time completing his gender transformation during his early years. He eventually met a therapist, who viewed him more as a gay woman. At the age of 28, he started his medical transition, and since there was little data about transitioning that was available during this time, he became one of the pioneers of hormonal transition.
Dorce Gamalama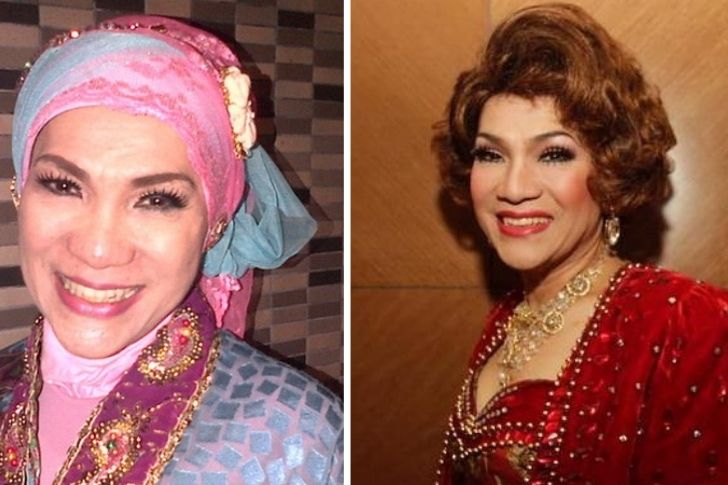 Someone different from our list is Dorce Gamalama, who hails from Indonesia. She is a transgender pop singer, an actress, presenter, and comedian. She grew up with her grandmother after she lost her parents at a very young age. It was her grandmother who introduced her to music while she was studying in elementary. She became a member of a group called Bambang Brothers. She manifested her female identity during her teenage years to some degree, appearing on stage in women's clothes.
It was at this time that she adopted the stage name Dorce Ashadi. It was inevitable that she underwent gender reassignment surgery. She has a soft spot for children, having built a number of orphanages caring for thousands of children. Gamalama was the host of the popular mid-morning Dorce Show on the Trans TV network in Indonesia. She published her own autobiography titled Aku Perempuan.
Jahna Steele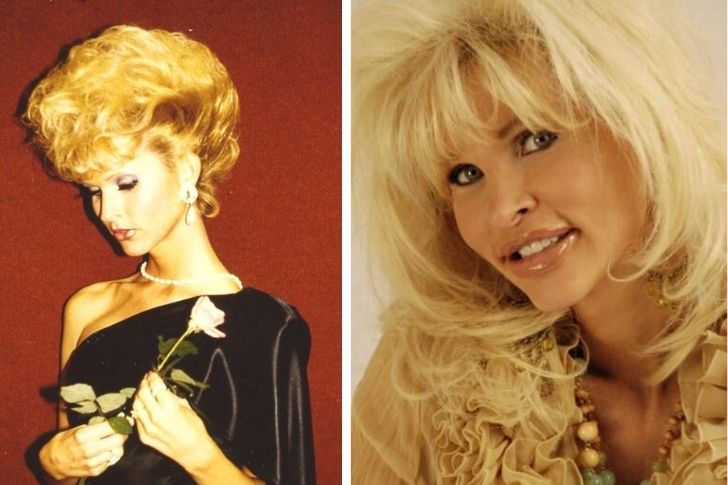 Jahna Steele was born in San Antonio, Texas on September 29th, 1958. She had gender confirmation surgery in her early 20s. Then she started as a Las Vegas showgirl. She gained popularity and was voted the Sexiest Showgirl on The Strip in 1991. She took credit as Las Vegas Entertainer of the Year and the Most Beautiful Showgirl in 1993. Her career took a hit after it was discovered that she was a transwoman. Her producer and her colleagues did not care much that she was transgender.
However, that did not stop her from performing and she ventured into film and TV. She hosted a number of transgender beauty pageants and was even featured in the film Trantasia. She continued to perform in a number of nightclubs across the US before moving to Hawaii. Her move to return to school was admired by many.
Laura Jane Grace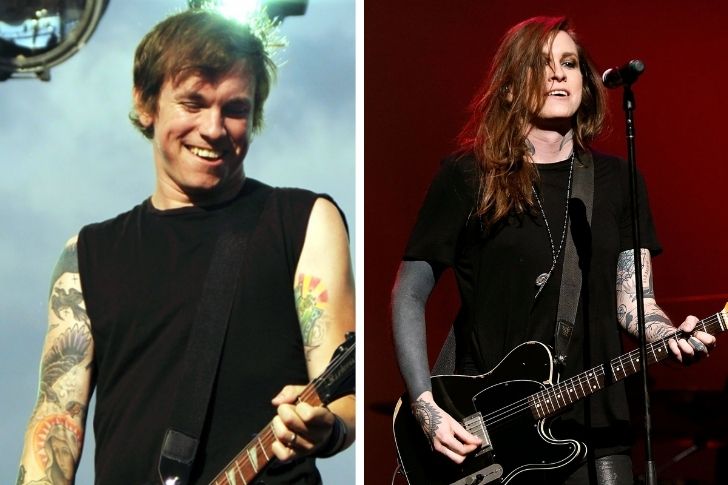 Laura Jane Grace is the popular founder and lead singer of the punk rock band Against Me!, among other bands. This wasn't her only band, she also fronted for Laura Jane Grace & The Devouring Mothers. This band was one of the investments she made back in 2016. She is well known for being one of the popular punk rock musicians who came out as transgender. She did this in May 2012.
She published a memoir titled Tranny: Confessions of Punk Rock's Most Infamous Anarchist Sellout, which was co-written by Dan Ozzi. It's interesting to know that a lot of parts in the book were derived from Grace's journals from third grade. It was said that she experienced gender dysphoria at an early age but did not come out until 2012.
Thomas Beatie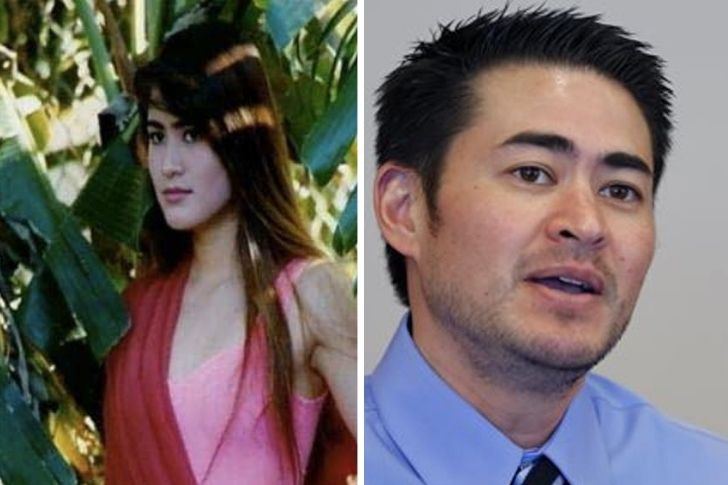 Thomas Beatie became one of the strongest voices of the transgender community, and he devoted himself to advocating for transgender fertility and reproductive rights. He is an American public speaker and author. He came out as a transgender man in 1997 and underwent gender reassignment surgery in 2002. You may remember him as the pregnant man that shocked the world after becoming pregnant through artificial insemination in 2007. It was actually a heartwarming gesture that not many would understand.
In reality, he took the place of his wife as she was infertile. Beatie had given birth to a total of four children. Their lawyers faced a unique case, a first of its kind because the couple decided to separate in 2012. The court was forced to handle a case that involved a marriage where it was the husband who gave birth.
Dominique Jackson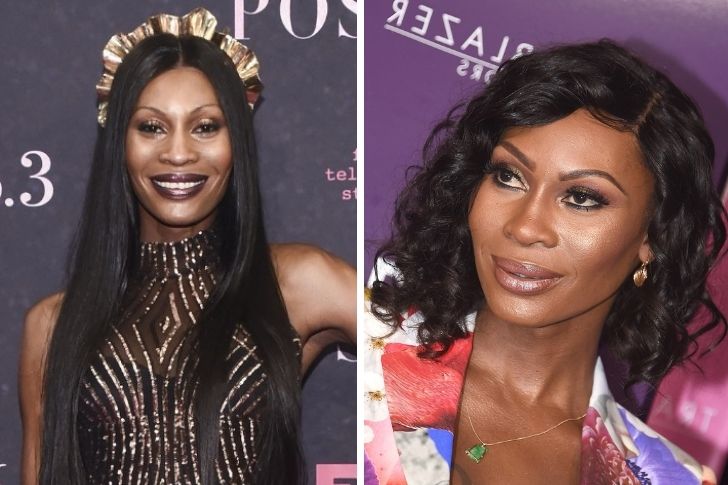 Dominique Jackson is an actress, author, model, and reality television personality. She rose to fame for her leading role in the FX television series Pose. The series has since garnered critical acclaim. She's also appeared in other shows like Chick Fight and American Gods. She is a good actor, having received several credits including a GLAAD Media Award nomination for her role in the reality TV series Strut.
When she's not busy with her reality TV, you would see posing for magazine covers. At first, Jackson did most of her early modeling work free of charge so that she could find the right opportunity. Jackson was married to Al Jackson after 18 years of dating. Their wedding was featured in the reality TV series Strut. Then She underwent confirmation surgery in the same year.She participated in a number of nonprofit organizations, such as Destination Tomorrow in the Bronx that provides outreach services to the LGBTQ+ community.
You've Reached The End