These Celeb Couples Prove Not Height or Weight Can Define Their Love For Each Other
What do you look at first when choosing a partner? Is it their height or their heart? For many, the only thing that matters is their partner's character and the type of person they are. Any other differences are set aside and both parties involved will find a way to resolve it. This is especially true for something as small as physical dissimilarities.
Even couples with a huge age gap can make their relationships work, so why worry? When the cupid decides it's your turn to fall in love, there is nothing you can do. However, what if the differences you have are on the physical side? Will it still not matter?
As they say, love is blind and doesn't look at appearances. Whether you're a foot taller or smaller than your partner, it shouldn't be an issue at all. The same goes for any differences in weight.
Just look at this list and see these loved-up celebrity couples who prove that at the end of the day, what truly matters is how they feel about each other.
1.Tess Holiday & Nick Holiday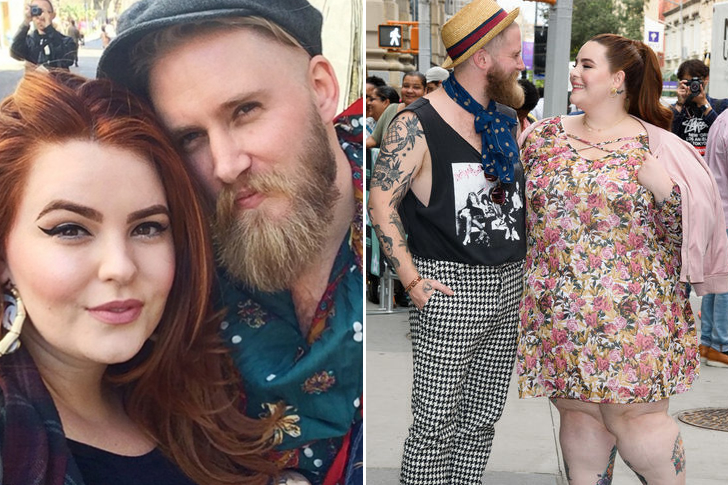 Love found its way like electricity toward Tess Holliday and Nicky Holliday. They started their romance with online conversations on Tumblr. The messages later led to a budding relationship of seven months, which eventually culminated in their wedding on July of 2015. Tess is a successful model and make-up artist. She used to go by the name Tess Munster before her marriage. She has been featured in several fashion blogs and magazines, such a Nylon and Vogue Italia.
Her internet fame led to a feature in the television documentary series Heavy by A&E. Nick, on the other hand, is a native of Australia. His career is in business, arts, and designing. After moving to America, the businessman/designer/artist worked as Tess's manager. Tess has a son named Rylee from a previous relationship. On June 2016, the couple welcomed their son, Bowie Juniper. However, the two parted ways in 2020.